TAVALISSE offers the convenience of oral dosing without food restrictions
Tavalisse is an oral medication taken twice daily with or without food7
Dosing schedule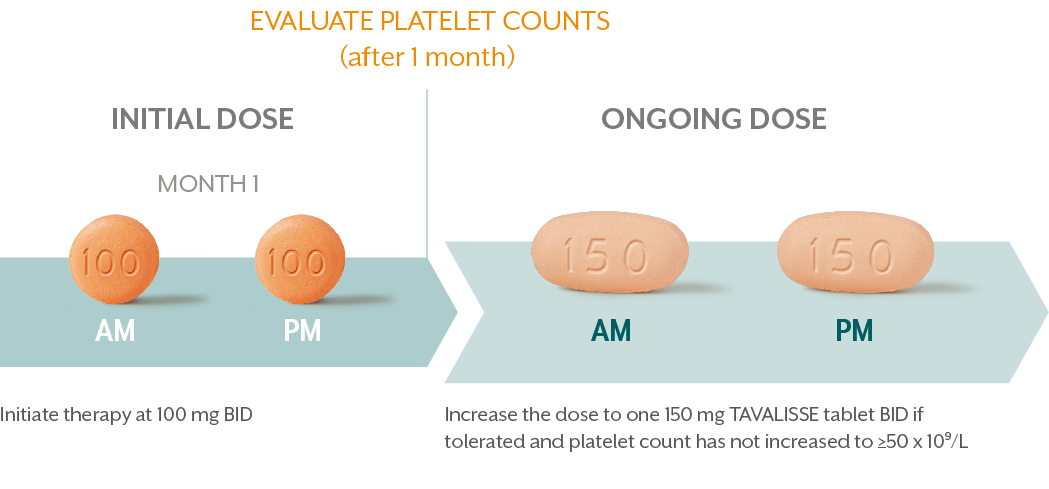 88% of patients in the phase 3 clinical studies were maintained at the 150 mg BID dose.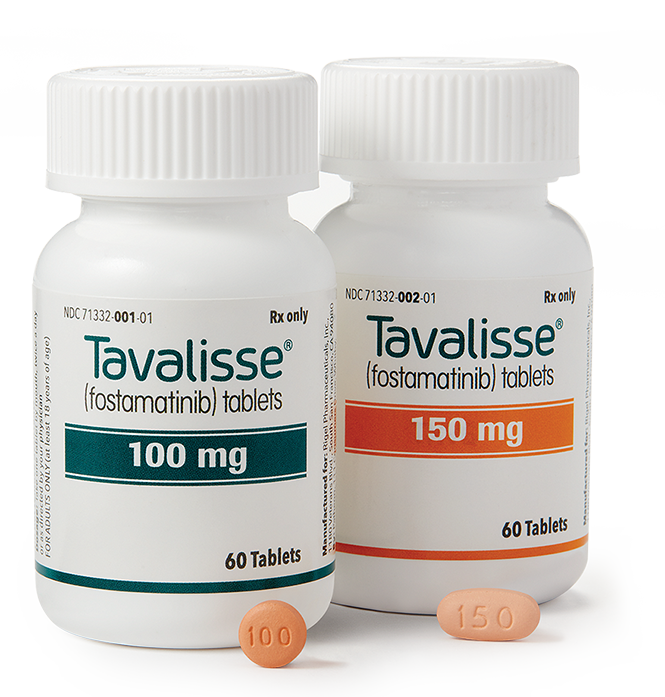 Use the lowest dose of TAVALISSE to achieve and maintain a platelet count of at least 50 x 109/L as necessary to reduce the risk of bleeding
TAVALISSE is available as 100 mg and 150 mg tablets
In clinical trials, stable concurrent ITP therapy was allowed and rescue therapy was permitted if needed
If a dose is missed, the next dose should be taken at its regularly scheduled time
Recommended patient monitoring
As part of chronic ITP care and treatment with TAVALISSE, patient monitoring is recommended7

TAVALISSE dose modification guidance7
Modification of the TAVALISSE dose can help in the management of adverse reactions
In addition to supportive care measures, management of some adverse reactions may require dose interruption, reduction, or discontinuation

See section 2.3 of the full Prescribing Information for specific guidance on dose modifications and recommendations for treatment discontinuations regarding hypertension, hepatotoxicity, diarrhea, and neutropenia

Starting with the current dose, gradually reduce the dose following the steps provided below until the adverse reaction resolves

Concomitant use with a strong CYP3A4 inhibitor increases exposure to the major active metabolite of TAVALISSE. Monitor for toxicities of TAVALISSE that may require TAVALISSE dose modifications when given concurrently with a strong CYP3A4 inhibitor
*If further dose reduction below 100 mg/day is required, discontinue TAVALISSE.
†Once-daily TAVALISSE should be taken in the morning.